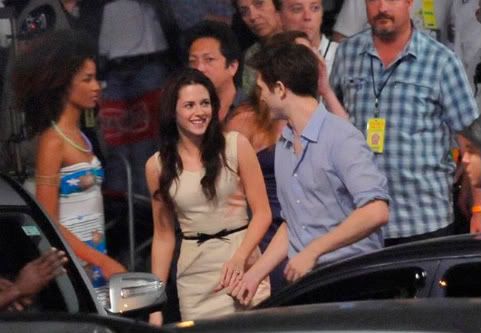 From
People Magazine
A casually dressed Kristen Stewart and Robert Pattinson landed in Brazil on Friday – and their arrival was heralded across the Internet.
The pair, who have been getting conspicuously cozy lately, are in Rio de Janeiro to film scenes for the next Twilight installment, Breaking Dawn, leaving their fans to excitedly document their activites.
First, photos surfaced of Stewart, 20, and Pattinson, 24, at the airport in New Orleans en route to their destination, followed soon by more images taken by a fellow passenger – and a thrilled reaction from one female fan.
"I'm going to die. Kirsten Stewart and Rob Pattinson on my plane. On the seat at the side!" wrote the fan, who was returning from Disney World, according to the Rio daily newspaper O Globo.
read more
here