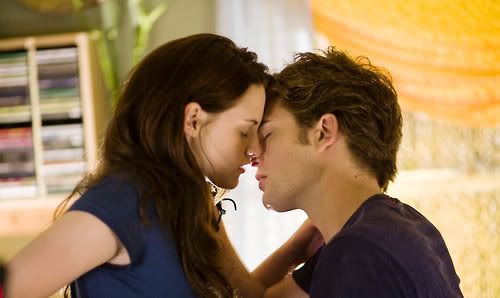 We're sure you can understand the enormous pang of jealousy we feel when we see Robert Pattinson and Kristen Stewart locking lips in the Twilight Saga movies.
Oh how we wish we could be Kristen Stewart for just one little moment....
And now it seems that Robert and Kristen swapping saliva has become iconic because the kisses they shared during Twilight, have made it into CNN's top 10 most iconic movie kisses ever!
Although we are green with envy, there's no denying that there is chemistry between Rob and Kristen, even though they're both still denying that they're anything but friends.
Speaking in a previous interview about the perks of playing Bella Swan in the vampire franchise, CNN reports Kristen saying, coyly: "I get to kiss Edward Cullen."