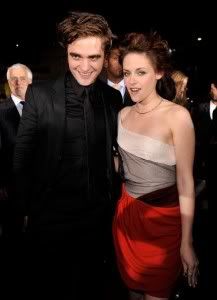 In any case, the tabloid claims Pattinson and Stewart have started to see a therapist because he is "more serious about the relationship," and wants her to "get on the same page."
"Rob is older than Kristen and far more mature. He sees himself getting engaged soon, but she's not even ready to kiss him in public," explains a so-called "friend of the couple."
Not coincidentally, this "news" comes right after another In Touch item that also tried to push the premise that Pattinson was desperate to get married and "begging" Stewart to wed.
Sources close to the situation tell Gossip Cop there's no truth whatsoever to the therapy report.
In Touch seems to have abandoned its ludicrous efforts to establish "love triangles" for Pattinson and Stewart. It would be nice if the mag quit while it's behind on this marriage tension, too.