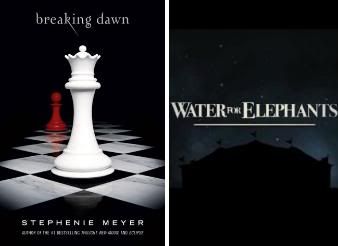 6. The Twilight Saga: Breaking Dawn - Part 1 (2011)
The Quileute and the Volturi close in on expecting parents Edward and Bella, whose unborn child poses different threats to the wolf pack and vampire coven.
Dir: Bill Condon With: Kristen Stewart, Robert Pattinson, Taylor Lautner Drama | Fantasy | Romance | Thriller
19. Water for Elephants (2011)
A veterinary student abandons his studies after his parents are killed and joins a traveling circus as their vet.
Dir: Francis Lawrence With: Robert Pattinson, Reese Witherspoon, Christoph Waltz
Drama