I woke up really early ...the Rio is gorgeous, but very rains leaving the wonderful city in a climate of total Forks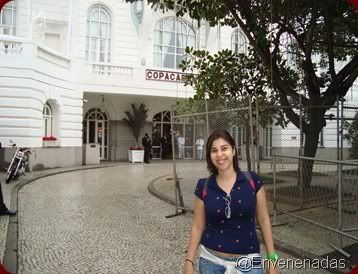 But still, the reporter (me) crazy by ROB did not give up the dream. Around 9:00 o'clock in the morning I arrived at the door of the Copacabana Palace Hotel and stayed there until 11:00
But today morning was quiet because of the rain and because of the #Enem (a contest that prepares school students for college) had about about 30 people when I arrived. Fans, parents with daughters, husbands and wives ... I met a couple who were on a honeymoon cruise and when they knew that Robsten was in Rio , the boy brought his wife to the hotel door to see what Rob ... (I found it so beautiful so unselfish of him, so Edward ...) Everyone was like who didn't sleep right, drinking coffee, no yelling.
Some housekeepers and other guests began to manifest itself and he began to hysteria.
From what I've been studying the pictures on the web, the little window that Robert gave scream face cute and Kristen also gave these guys were here: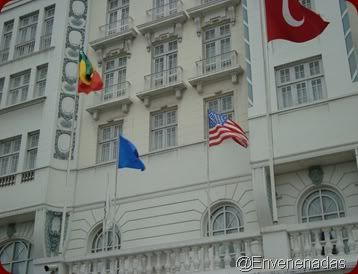 The room where Stewart has the blue flag and where Rob is the American flag
And when nobody else was looking up and not shouting, look what I photographed: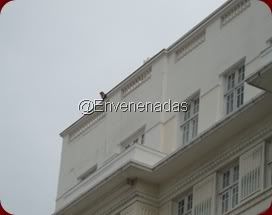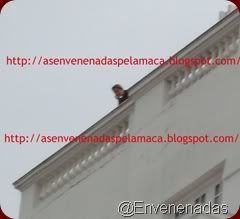 YAY! With her husband's super binoculars I saw the brown-haired girl talking on cell phones, there in the corner of the terrace. Folks, I can not guarantee, but it was very similar. With the binoculars I saw very well. But the picture is weak. So draw your own conclusions.

Some people said they would be in the room below the letter "C", but I think very unlikely because the deck beside the hotel's common area where people go to take pictures. I think it's the balcony of a ballroom.

Staying at the door of the hotel is really desperate. It's worse than ever know the little white lies at twitter or the gossip sites. There we do not know nothing! The cops speak a thousand different information and do not really know anything. And everyone is approaching the foreigners leaving the hotel and asking: "Have you seen Robert?" A cute aunty came to talk with a group of girls and they, believing that the woman would reveal the fourth Robsten when she replied, "Robert who? "LOL ...

As we all already know, Steph walking around town, lunch in Ipanema (the Gero), bought jewelry and delivered sympathy to his fans.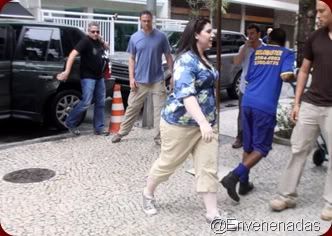 Meanwhile ... Robsten left their fans with severe muscle aches, spine, neck and flu, because on Copacabana Beach this morning was about 15 ° celsius, windy and raining a lot.
Now I ask GOD to stop raining because our perfect vampire chose Brazilian Island to shine by day in the holy peace of God in their honeymoon. Cause n this climate that the city is Rio like Forks... I do not know ... Paraty is only 3 hours drive from Rio ...

Fingers crossed guys!!


source